The online marketing for most small, service businesses sucks. And the key is to make sure yours works to bring you more sales.
Does this sound like you?
You've tried improving your online marketing by hiring some guru to guide you or trying to find your own way only to get lost. The result was a lot of money and time wasted and little to no improvement.
You're busy running your business and can't afford to invest that kind of time and effort for very little return on investment.
Your competitors are doing it better and you're concerned that weak online marketing is affecting your business.
You know your website is an important tool for your business but can't manage to tap into it in a meaningful way.
Stop wasting time and money and get a strategy that works.
You need to make a change but you're an expert in your business, not web marketing.
Because of past bad experiences, you don't want to risk hiring a large agency on an expensive long-term contract with no guarantee of success.
You need a better strategy...now.
First, forget about making a big commitment.
Your website should be smarter. It should work for you to get you more leads and turn them into customers.
It's time to make your website more intelligent with a smarter website strategy roadmap from Intelliweb.
Roadmap to a smarter website
Through roadmapping, we'll detail exactly how to improve your web marketing so you get more leads and convert more of those leads into sales.
We'll start by diving into your business, your industry, your biggest goals, and the risks and challenges you might face along the way.
At the end, you'll get a roadmap report that details our findings and includes the suggested course of action for your project.
Roadmapping will leave you with a clear understanding of how you can attract more leads and sales with a smarter website -- quickly, economically, and reliably.
Why roadmapping?
Lower risk
The risk is much lower than jumping right into a project. Roadmapping is a smaller investment and a shorter timeframe. It's a chance to trial working together and see if we're a good fit for each other.
Upfront goals
Roadmapping sets clear expectations and goals upfront before embarking on the journey of a project.
Project inception
It moves the project from an undefined idea to an actionable plan.
Proactive planning
We discover possible pitfalls ahead of time rather than in the middle of the project.
Project validation
Roadmapping validates the project so you know if it's feasible and whether it makes sense to move forward.
Custom-tailored action plan
You get a plan of action that works with your budget and timeline.
How does it work?
Fill out the form below and we'll be in touch to schedule a quick call and make sure roadmapping is a good fit.
If it is, we'll schedule the roadmapping session where we meet and cover all the things we've outlined above and more. We can meet in-person if we're nearby or via an online meeting tool.
After the meeting, our team gets to work doing some additional research and assembles the roadmap document - the actionable blueprint for your project.
If we're a good fit to execute the action plan, we will provide cost estimates should you decide to move on to the execution phase with us. There is no obligation to do so and the roadmap document is yours to keep whether you work with us or not.
Smarter Website Roadmap: $499
Interested in a roadmap for more sales with a smarter website?
Let's get started! Reach out via the form below and we'll be in touch to see if it's a good fit.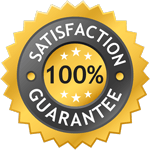 Satisfaction guaranteed...or your money back
If you're not completely satisfied with the value you receive from the Roadmapping process, we will refund your money.
Our clients have this to say:
"professional, thorough, detail oriented and goes above and beyond"
"Intelliweb really cares about getting high-quality results and it shows"
"I would recommend Intelliweb any time - and in fact, already have"
"met and EXCEEDED expectations"
Frequent Questions
I've never heard of "roadmapping". Why do you do things differently?
We take a very different approach than most because we actually dig into the inner workings of your business and the underlying business goals, then develop a plan to address those specifically. Most just throw a solution at you without really knowing what goals need to be achieved, which is why most projects fail to accomplish any meaningful results.
What if I purchase a roadmapping session and then find out I don't have the budget to achieve my goals?
One of the reasons for utilizing roadmapping is to establish if the goals and budget are aligned and that you're getting a return on your investment. We do our best to develop a roadmap that fits your budget. If that's just not possible, for some reason, then you walk away knowing that it's not a good fit and you've saved yourself from sinking a lot of time and money into a project that will fail.
Do I have to hire you to put my roadmap plan into action?
No. The document you receive after the roadmapping session contains an action plan or blueprint detailing what you should do moving forward to meet your goals. There is no obligation to work with us to implement the action plan. The document is yours to keep and use, whether you continue to work with us or not.
I've had very bad experiences with past projects, so I'm hesitant to invest in roadmapping.
We completely understand your hesitation! Think of roadmapping as a discovery and planning phase of your project. It's a smaller investment to make sure your project has a solid blueprint from which to build off of moving forward. There is no obligation to engage with us after the roadmapping. And remember, there is a money-back guarantee.
How does the money-back guarantee work?
Simple. We take the roadmapping process seriously and hope you will as well by putting in the small amount of effort we ask of you. If you do and you're not completely satisfied with the value we deliver from roadmapping, let us know and we'll make it right. If you're still not satisfied, we will refund all of your roadmapping cost.